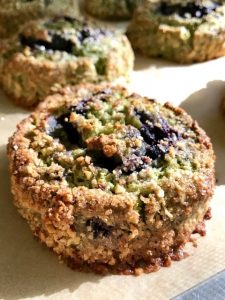 Hmmmm, color affinities and food……….
When I read and see all the food photos on the sites I follow each and every day I sometimes wonder about the difference between pleasing and, for lack of a better phrase, thrown together (the off-putting word slop comes to mind but then again so many iconic dishes could be said to look, well, messy – consider cassoulet or chilis or stews, for example).  I am sometimes offended by plates where it looks like someone just threw all their ingredients into a heap.  In fact, many salads of the not-composed sort can be said, by their very nature to be tossed together in random fashion, illustrating that some plates can initiate a negative reaction and some not.  What makes for this difference in perception?
Nachos are another dish that comes to mind of the messy variety.  And so if I were to concentrate on this, I could think of many plates where, although the palate could be happy, the eyes, not so much.  Another common phrase is that we eat with our eyes first.  When I go to make something, I always think about what it will look like.  As I formed my thoughts about this recipe, I first thought about the color affinities.  One must bear in mind however, that the reaction to the sight of food can be either more purely visual or, actually may be evoking what you perceive it will taste like – and therefore, there aren't really any hard and fast rules in this regard – especially as, what tastes good to me isn't necessarily what tastes good to you.  But are there any generally accepted "unsavory" food colors?
This is all just a long way of getting around to this: several weeks back I participated in a debate about blue foods with a group I am in.  We went back and forth for days discussing whether or not blue was off-putting on the plate.  Everyone agreed that blueberries were the obvious exception to anyone's disdain for this stop on the color wheel in the kitchen.  But, if you are color-sensitive as I am, you get to thinking about the affinities for blue food – well, at least I do.  Remembering that well-worn phrase, what grows together, goes together, I guess most people would think you can pair anything.  But, I particularly like blue and green together – somehow, this is pleasing to my eye out-of-doors and in.
I've been dying to make a matcha scone for awhile.  In fact, I am intrigued with the hue of matcha in and of itself.  As I happened to catch a rerun of Martha Stewart's PBS show on Matcha recently that stuck in the back of my mind, the other day while I was around Bleecker St., I stopped into Bosie Tea Parlor on Morton, a lovely stopping off point, and scooped up a container of good matcha and headed out the door.  I had also simultaneously found a recipe from epicmatcha.com for their Ultimate High Tea Matcha Scones, the results of which looked really quite ethereal.
Today turned out to be such a lovely change of weather-pace and I was drawn into the kitchen.  I made this recipe because I had the colors of blueberry and matcha stuck in my head.  (I love blue and green combinations as you can tell from all my heavenly blue morning glory pics.)
At the last minute, I decided to add the ground almonds on the outside. Pistachios are a perfect option here, too.  In retrospect, I wouldn't do this again, not because I don't like the addition, but I think I would prefer to see the scones wearing that soft green color on the outside.  I realized the error of my ways as soon as I rolled the first one. Next time, I will either add the ground almonds or pistachios(sans muscavado but w one tbsp of buttermilk added to the dough) to the dough or leave them out.  Check out the recipe for the original on epicmatcha.com and you will see what I mean by that dreamy color!
The Matcha-Blueberry Scone with Almonds – adapted from epicmatcha.com
1/2 cup sliced almonds (or pistachios), finely ground in food processor, mixed with 2 generous tablespoons muscavado sugar
2 cups all purpose flour
1 teaspoon baking powder
1/4 teaspoon baking soda
1/4 teaspoon fine sea salt
1 tablespoon matcha tea powder
1/3 cup brown sugar
1 tbsp orange zest
1/4 tbsp lime zest
1/4 tbsp lemon zest'
1 stick unsalted butter, very cold, cut into cubes
1 egg
1/4 tsp almond extract
1/2 cup sour cream
2/3 cup frozen whole foods organic wild blueberries, defrosted and drained but not rinsed
egg wash
Preheat oven to 400F.  Line a baking sheet with parchment paper and set aside.
In bowl of your food processor, whir together the flour, brown sugar, baking powder, baking soda, salt, zests and matcha powder.  Make sure the brown sugar doesn't leave any lumps.
In a separate bowl, whisk together the egg, sour cream and the almond extract.  Set aside.
Add the butter cubes to the food processor bowl and pulse 8-10 times or until the butter is the size of small peas.  Dump this mixture into a low, wide bowl.  Make a well in the center.  Add the wet ingredients and, working with a dough scraper, gently pull the dry ingredients into the wet.  When the dough begins to hold together, knead into a mass and move to a lightly floured board.  Press or roll out into a rectangle about 8×5″.  Scatter the blueberries around the dough and, starting at the long edge, roll into a cylinder. Gently work dough into a nice consistent round.  Cut into 8 pieces with a sharp knife or bench scraper.  Brush each piece with egg wash, roll in the almond/muscavado sugar mixture and place on the prepared baking sheet.
Bake for 15 minutes or until lightly browned and just firm to the touch.
Enjoy!